Feather Filled Christmas Baubles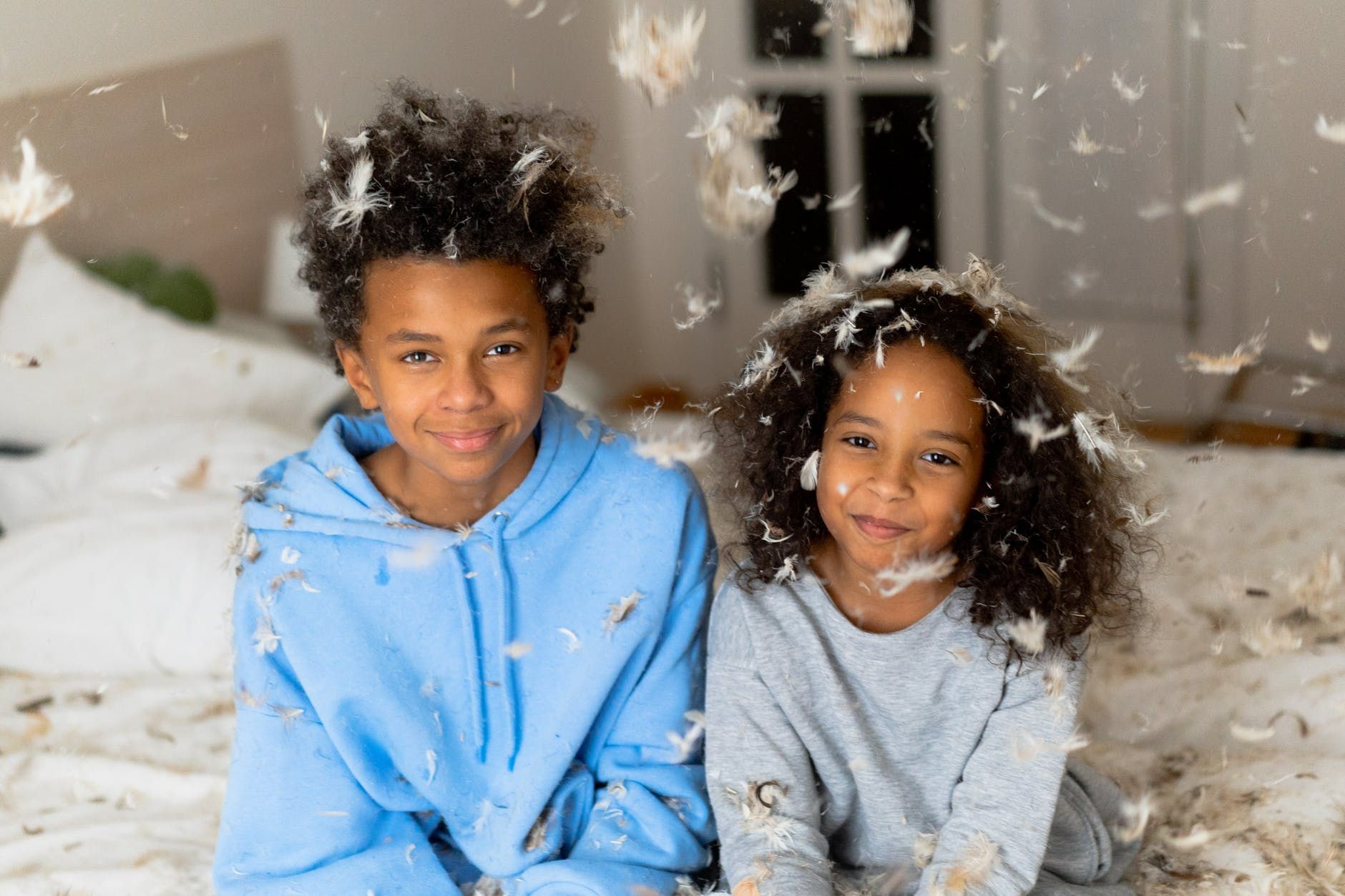 A feather filled bauble creates a truly elegant effect. Offering a fantastic way to personalise your festive celebrations. Great for the whole family to get involved.
Traditional and personliased baubles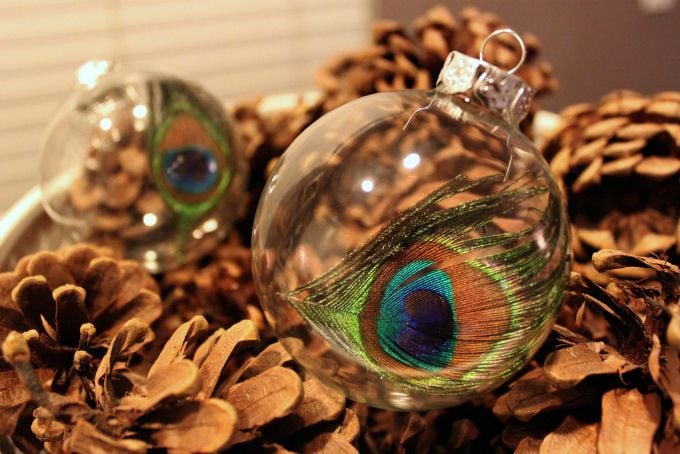 These baubles have been filled with beautiful peacock feathers.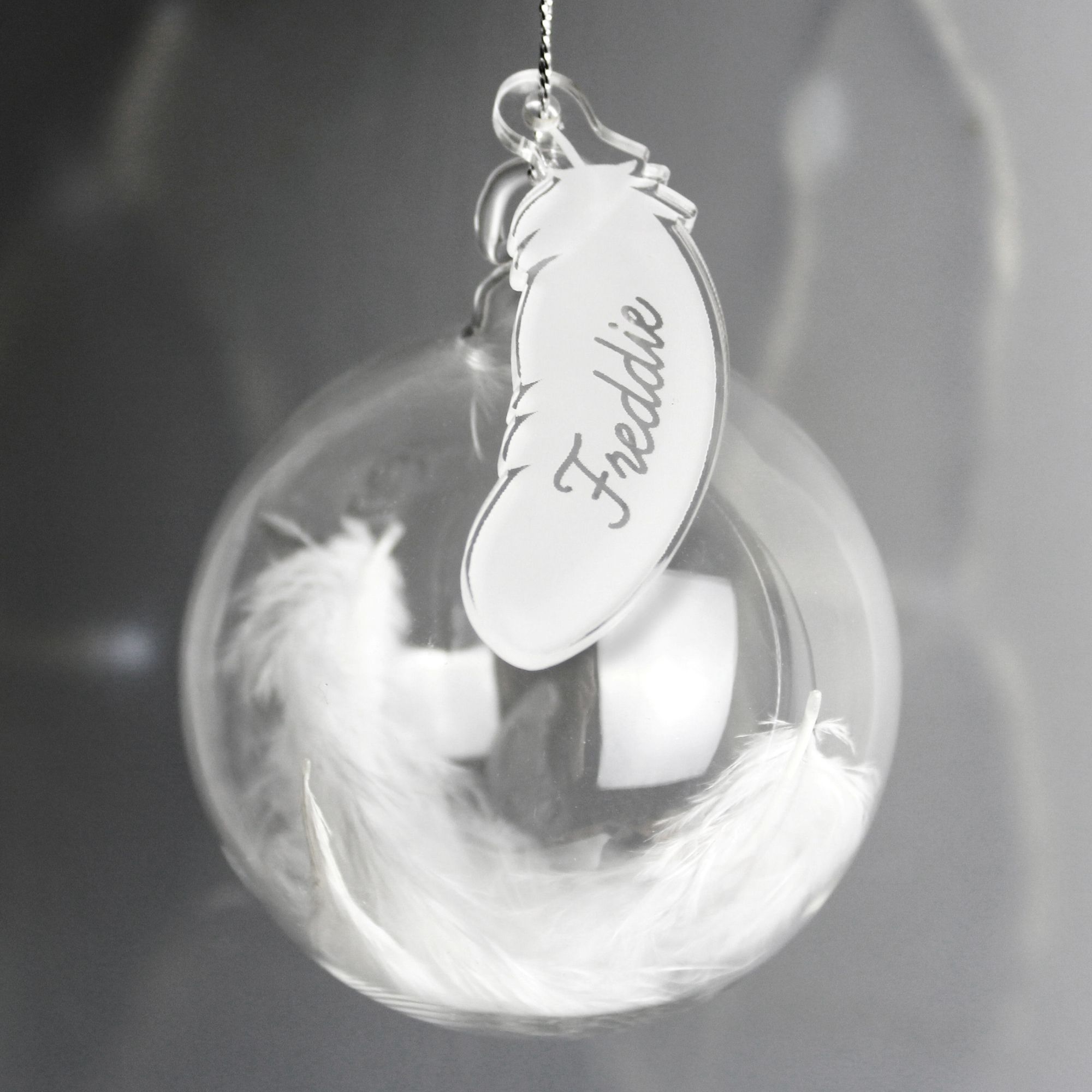 This personalised bauble has been filled with white feathers.