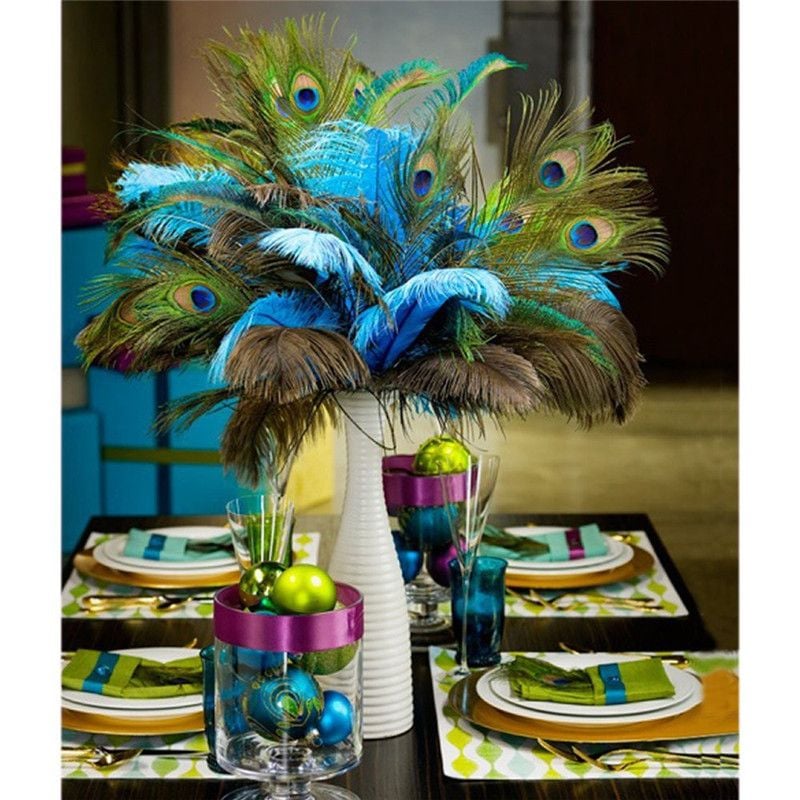 About our ostrich feathers
People mostly buy ostrich feathers for many types of craft projects. The most popular is where ostrich feathers are used to make fabulous table centrepieces. Ideally for wedding tables they can feature in many other types of special occasions.
The soft plumes feal quite luxurious. They make a fantastic statement whatever colour you choose.
We stock quite a large number of shades and sizes so there's plenty to choose from. Our prices start from as little as 69p and we sell these feathers individually so you'll be able to buy the exact number you need. Perfect if you have no further crafting uses.
Our ostrich feathers are one of our best selling products. There's no real shade that sticks out but as we stock over fifty different colours, you will be spoilt for choice. We don't just sell one style of shade either, we stock a whole range of colours.
We're certain you'll love our full range!