Peacock feathers in weddings
Posted on
If you've discovered our latest news update then you're looking for ideas on feathers.
We're hoping to help you discover how fantastic peacock feathers are. They have so many uses but here we're covering how feathers can
be used
in weddings.
Have you heard the phrase "blue green should never
been seen
, except with something
in between
"? If so then the humble peacock feather makes a fantastic choice.
Due to the feather shades of blues and green, pretty much any other colour can look fabulous.
Below is an example of how an aqua wedding shade co-ordinates with the peacock plume.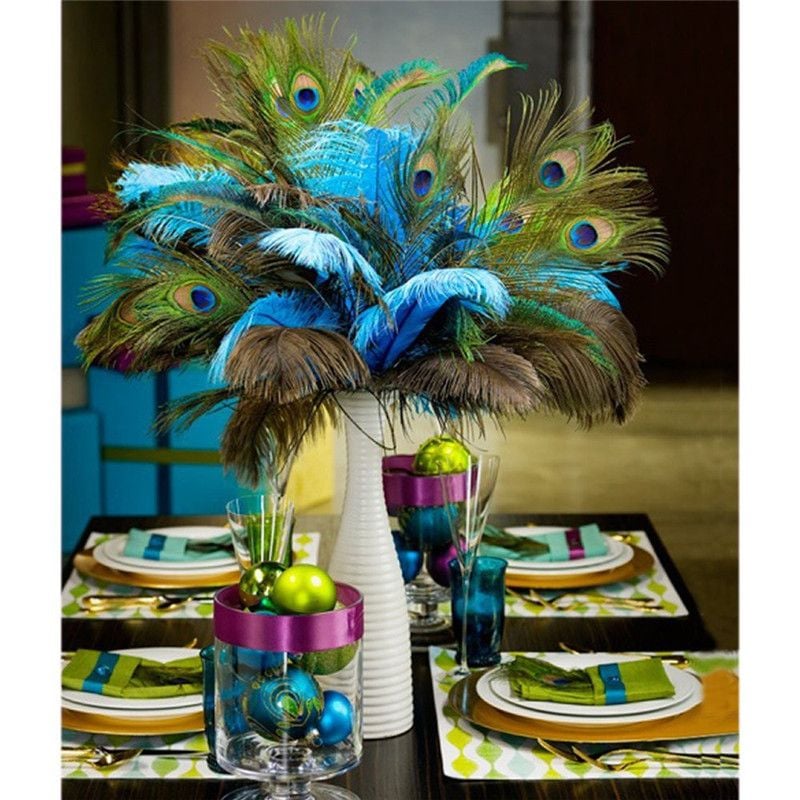 Check out our peacock feathers we have available for you to buy today.