Feather buttonhole idea
Posted on
We love the idea of using feathers instead of flowers as they last forever and are so much cheaper.
The creator of these stunning buttonholes has used a purple blossom flower head with white pearl stamens and silver leaves.
The buttonhole itself features a wonderful purple guinea fowl feather, lavender turkey feather and a dark purple biot feather finished off in a loop (creating the spiked effect). Off course, you can swop the shades to match your colour scheme.
The whole buttonhole is complete with purple ribbon wrapped around the stem with silver metallic detail.....amazing!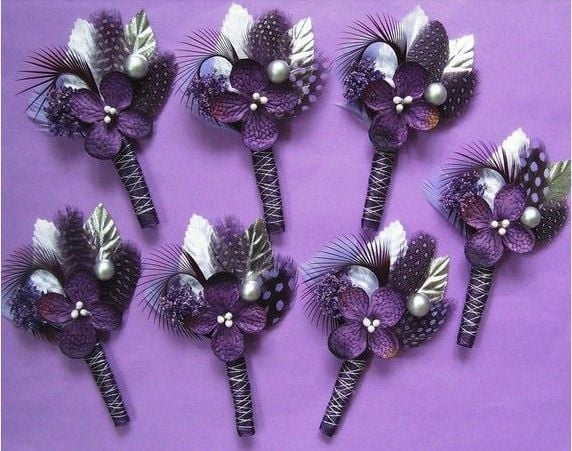 Now you have the idea, why not try other feather styles and incorporate them into other aspects of your wedding day.